JOHNNY HOOTROCK
We are a Texas-based 3-piece psycho garage-a-billy band that perform throughout the US southwest, and beyond. The sound is dirty, fast, but most of all, it ROCKS!
Name: Clem Hoot
Born: Norway
Guitar, vocals
Accolades: former member of Colors Turned Red/Imnebel (Norway) and The Flametrick Subs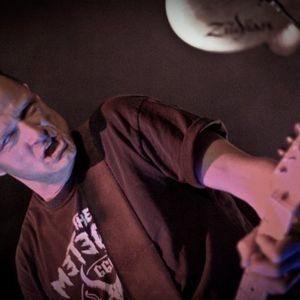 Clem Hoot, guitar player extraordinaire, and rock 'n' roll showman galore. Hoot received his first guitar at age eleven, and within a year he already knew that rock 'n' roll would be his destiny. The Norway years were cold, but good. Clem played that mean Rickenbacker bass for ImNebel (later The Colors Turned Red), a post-punk rock band from Haugesund, Norway. Clem even co-wrote the song, "The Colors Turned Red", which reached #4 on the Norwegian charts in 1985. This earned him a spot in The Norwegian Encyclopedia of Pop & Rock. In 1989, Clem helped form The Flametrick Subs. Clem played lead guitar/vocals, and produced four Flametrick CD's, two cassette releases, and a DVD release. Clem has shared the stage with; The Cramps, Reverend Horton Heat, Hank III, Nashville Pussy, Supersuckers, Meteors, Iggy & The Stooges, The Offspring, NoFX, The Stranglers, Mad Sin, Koffin Kats, Deadbolt, and many more.
 
Name: Johnny Cat
Born: USA
Drums, vocals
Accolades: former member of The Flametrick Subs and Krayolas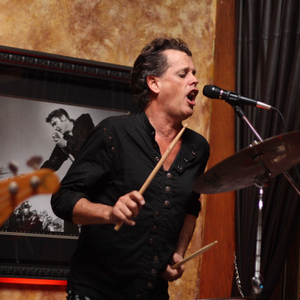 A stand-up drummer, vocalist, performer, and an all around nutcase! A few years back, Johnny wrote "I NEVER KNEW" for inclusion on soundtrack for home video release. Lead vocalist, frontman, drummer for several recording, performing, and touring groups. He can be more vague, if you'd like. Produced and performed on recordings and music videos, with videos receiving national airplay on MTV and Showtime Networks, but he won't tell you which ones. Drummed for Bo Diddley and The Coasters. Shared the bill with Roy Orbison, Rick Nelson. Member of the following bands: Krayolas (San Antonio) Ezra Charles (Houston) Groovy Ghoulies (Hollywood CA) Performed with Flametrick Subs as drummer at Black Cat on 6th Street every Saturday for five years in Austin Texas, and other clubs around Texas. Currently performing in Johnny Hootrock.
 
Name: Dee Dee Rock
Born: USA
Upright Bass
Accolades: Chadd Thomas & The Krazy Kings, American Standards, Jolie & The Jackelopes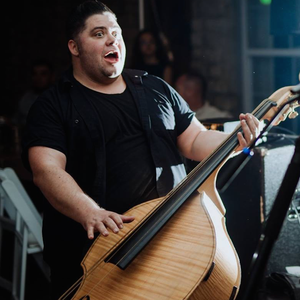 Dee Dee Rock plays a mean upright bass...yup, that boy is insane!